The Sunwest Story…
Sunwest Ventures has developed a team with a unique and diverse expertise to serve our clients and partners business needs.  Our principals bring over 60 years of experience in business development, sales, marketing and technology.
Sunwest was founded in 2009 by Kevin Brown with the goal of helping other companies expand their businesses based on his broad career experience – that includes both successes and a few black eyes.  In 2016 Tom Burton and Marc Villarreal joined the team as Principals to enhance the team and bring a broader discipline of expertise to Sunwest clients.
Sunwest also has a large network of professional practitioners that work with us on a contract basis to augment our team and to better support our client partners.
Meet the team…
Kevin Brown – Founder and Principal
Kevin has spent most of the last 30 years driving sales and marketing successes and growth in multiple marketplaces including industrial supply, commercial electrical and consumer electronics.  Kevin has worked with both startups and Fortune 100 companies. 
Kevin has had many diverse roles in his career including working as a direct seller, business development executive and a marketing manager as well as running a successful manufacturers representative agency.  Additionally, Kevin has founded, invested in and run multiple manufacturing and distribution companies and consulted with both startups and mature companies to refine sales and marketing processes and strategies to grow brand awareness, market share and sales growth.   Kevin also volunteers as a mentor with 500 Startups a Silicon Valley Seed Stage Capital firm and Startup Incubator.

Tom Burton, Principal
Tom is a life-long entrepreneur, business executive and investor with several successful exits.
Tom is also an expert in digital marketing and other lead generation strategies and also has a degree in Computer Science from University of California Santa Barbara.
This unique combination and background of business, marketing and technical skills adds a unique dimension to the Sunwest team and our ability to leverage technology and digital strategies to "engineer" growth and rapid expansion for our clients.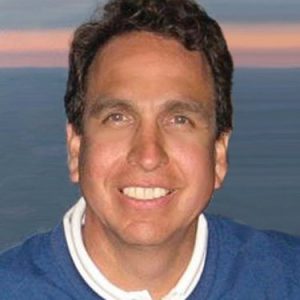 Marc Villarreal, Principal
Marc has over 30 years as a marketing specialist and businessman.  Marc has founded and managed a successful marketing agency which was acquired in 2010.
Prior to joining the Sunwest team Marc continued to work with companies as diverse as agriculture, golf, construction, and technology assisting them on marketing and branding.  Marc brings both his marketing and general business acumen to Sunwest clients while also teaching marketing at both UCLA, UCI and University of Southern California.
What people are saying about the Sunwest Team…
"I very much recommend the services of Kevin Brown and his firm Sunwest Ventures.  Kevin and Sunwest worked on a contract executive basis with Steren Electronics for approximately 18 months in 2012 and 2013.  In addition, Kevin served as part of my executive team working with me on corporate strategy, market and channel development, potential acquisitions, partnerships and overall sales and marketing efforts. His knowledge, experience, professional network and guidance aided us in developing new channels and markets, refining our sales and marketing team, processes and network of manufacturer's representatives.  I feel confident in recommending Kevin and the services of Sunwest Ventures.  Kevin is not only experienced, thorough, focused, but also very passionate, engaging and a brilliant communicator."
Darren Rawson
President, Steren Electronics Group
"The Sunwest team is very qualified and articulate in the areas of Strategic Planning and Business Development."
Bob Elders
Vice President Strategy, L1 Technologies
"Kevin and the Sunwest team worked together with us to build a new go-to-market strategy for Steren Electronics. Kevin and the team's extensive background in the industrial, commercial electrical, electronics and CEDIA spaces, especially in relation to Manufacturer Reps, the use of third party datasources and analytics was invaluable.  Their out of the box thinking balanced by his understanding of rational controls and process are a unique and refreshing combination."
Tom May
Retired Sales Operation Executive
"Kevin is a highly-consistent, extremely dedicated business development professional. He is committed to learning – both his own, as well as his peers, and goes out of his way to deliver intelligent, workable solutions. He is able to balance systematic rigor with new ideas, and besides, he's a pleasure to work with, having a serious focus, an open mind, and a ready laugh."
Alexandre Tomlinson
Senior Brand Manager, Earthbound Brands
"Tom is a gem! He has a unique combination of business, technical and marketing skills and deep experience in working with both large and small companies. He is able to spot revenue and growth opportunities in places that are not immediately obvious and then build business strategies for capitalizing on these opportunities using modern, cost effective digital marketing techniques."
Anne Bruce
Digital Transformation and Innovation, Microsoft